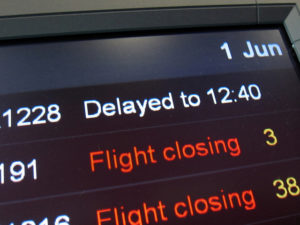 I attended an event this week titled, "Connected Health: Emerging Technologies Poised to Make our Lives Better." In addition to the keynote by the great Joe Kvedar, there was a panel of seven digital health companies sharing what they had built and why. Alas, the discussion was stuck on the technology, their product promise was all over the place, there were no women on the panel, the audience skewed older than me (rare at my age), and few of the companies were actually part of any care pathway.
I go to these conferences partly to help me iterate my framework around how digital health companies go to market; I'm constantly grilling startups, hospitals, innovators, VCs, designers, and users for insights. What I heard at the conference didn't make me feel confident of the panel companies' chances for success. And what I heard reflected what I have been hearing about 'death by pilot' and health tech zombies.
Zombie attack
This is year is on track for a record $7.2B in funding to private companies in digital health. And this compilation of companies by CBInsights is quite exciting and promising. Nonetheless, Dave Case, VC and founder of Health Rosetta, thinks that 98% of health tech startups are the walking dead.
There is no lack of elegant-looking software. The recurring issue for these struggling startups is they lack a creative business model and often are missing a clever go-to-market strategy.
Source: Why 98% of Digital Health Startups Are Zombies And What They Can Do About It
What Case sees as that most common failure is a startup of smart technologists who do not understand (or even dismiss) the idiosyncrasies of healthcare. And it goes both ways: the other top failure is someone from healthcare who has too much baggage, tries to apply old school tech for old school problems, and doesn't understand emerging technologies.
Indeed, this echoes what I have experienced and have heard from startups: innovators know they don't know enough about what happens inside healthcare, but also know that those inside healthcare do not understand the innovations. I've spent a lot of my career bridging between these kinds of folks, so I have struggled with the blindspots, the resistance, and the potential synergies between these two.
Case also points out that "fundraising is a false god." Not only do some think funding levels are a badge of value to the market, some fail to see that funders may not understand healthcare (can we say Theranos?). How can we let them be a judge of value? The only measure of value is if someone pays for it, uses it, and keeps paying for it (payment alone is not enough, I have learned). Path to revenue and use is critical for healthcare startups.
Death by pilot
All too often people think the path to revenue is through a pilot. Folks seem to use a pilot as a free 'kick the tires' opportunity. But a pilot has a cost for everyone – the user has to invest time and attention, the company has to build and support it. And for me, if it's free, it has no value; someone who pays, anything, has their skin in the game and an interest in the outcome.
I learned long ago that a pilot should be tied to a measured outcome, and either you hit the targets and the customer buys, or you don't and you walk away (this puts the burden on you to validate the opportunity and believe in your product). If you are using a pilot to validate your product, then you didn't properly do your customer and product development. And a failed pilot can end up restricting your customer opportunities and provide customers one more reason not to innovate (I know this to be true, from experience).
Halle Tecco, founder of RockHealth, a seed fund, lays out in very clear terms that, before you attempt a pilot, you should ask yourself why you are piloting, if you know your customer, and if you're getting paid. If you're not piloting to sell, if you are piloting with the wrong person, and if you're doing it for free, then you're in for a lot of disappointment.
Taking it to production
My impatience with digital health is that there is so much nifty tech, lots of supposed pilots, but little heading to solid sales and production. I think part of this is perhaps folks are not designing their product and company for sales and adoption. All too often the complexity of the product makes it hard to evaluate, deploy, or adopt; not building it for sales and deployment but some feature list. Perhaps, more frequently, the product designers failed to understand what the customer needs were.
Success requires true partnership between physicians and healthcare innovators, including medical device makers and health information technology firms
Source: John Noseworthy, CEO Mayo Clinic, in Health technology startups and innovators: Ignore physicians at your product's peril | FierceHealthcare
I've mentioned elsewhere how we need to make 2017 a year to "Prove It" in digital health. But this requires that we show value to the users, involve them in design, align to their business models, and be able to go to market in a way that benefits the user and the innovator.
Moving forward
We need to get better bridging innovators with nifty tech that can help healthcare and the folks on the inside who are trying to learn how the nifty tech can help. We need to get better at including the users in our development process, but not just the product aspects for product development, but the business model aspects for the customer development part. And we have to get better at deploying solutions, keeping in mind that the pilot is a milestone on a path to usage and sales.
This, in the end, is all about the go-to-market strategy and execution. And awareness of the customer, solid business strategy, robust tech delivery, and fluency of the users are all key components for successfully getting to production with your product (example of the process here).
What do you think of this? Are you seeing these 'death by pilots' and zombies? What are you struggling with getting your product to be purchased and used?
Maybe I can help you deliver on you product promises and make 2017 a "Prove It" year.
Let me know.
Image from Michael Duxbury